Bott Cubio 9 Drawer Cabinet 650W x 525D x 1600mmH
Stock Code: 40011066.**
Product Details
Bott Cubio drawer cabinet with overall dimensions of 650mm wide x 525mm deep x 1600mm high
Cabinet consists of 2 x 100mm, 4 x 150mm, 2 x 200mm and 1 x 300mm high drawers
100% extension drawer with internal dimensions of 525mm wide x 400mm deep.
The drawers have a U.D.L of 75kg (when approaching high weight loads it is suggested to fix the cabinet to the ground)


The cabinet is lockable and comes with 2 keys.


Cabinets are designed to only open one drawer at a time to avoid tipping.


Drawer cabinet comes in a standard Light Grey RAL 7035 carcass and has a selection of colours for the cover, bottom and front.
Cabinets are able to be produced in full with the selected colour range for an extra cost.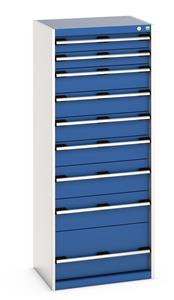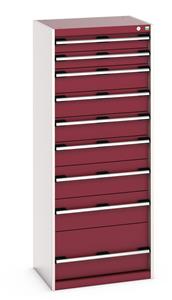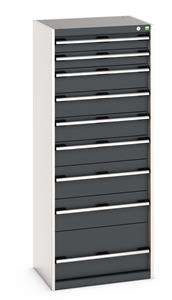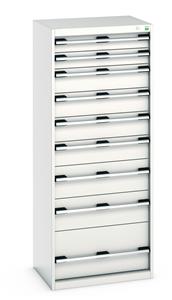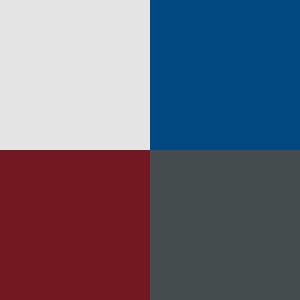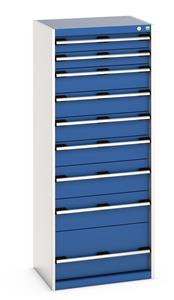 | Quantity | |
| --- | --- |
| List Price | £1279.47 |
| Your Price: | £1119.41 |